Ben Doerfel
Ben's Gallagher Guitars: GA sunburst (custom rosewood OM, 2011); Electric Gallagher (tele-style, maple, 2014)
Ben Doerfel is one of only a handful of musicians who plays both an acoustic and an electric Gallagher. Growing up in a big, musical family, Ben started playing guitar when he was eight, and bought his first Gallagher, a G-50, a few years after. He now plays a custom GA (OM) and a tele-style electric.
Ben and four of his brothers make up the Nashville-based band Fuel on Fire. Originally from New York, they performed for years out of Key West, Fla., before recently relocating to Tennessee. The band features Ben on acoustic and electric guitar, plus vocals, piano, drums, and other acoustic stringed instruments. His Gallaghers can be heard on all the band's recordings (including this featured video), but are not often played on stage anymore.
"It was my first custom and I loved it like a first-born child," Ben said, of his GA. "I really didn't want it to die on the road."
Ben made his performing debut at age four, when his parents and older siblings got tricked into playing in a band competition. They were nervous, and told Ben if he would sing their first song, they would give him a dollar. It was the first time any of his family played music for people they didn't know. Ben and more of his siblings later performed and recorded as "the Doerfels" before changing their band name to "something people could actually spell."
Ben cites bluegrass guitarists Kenny Smith (a one-time Gallagher employee) and David Grier among his musical influences, along with Nickel Creek, Switchfoot, and electric players Eric Johnson and Joe Satriani. Ben adds, "To any guitar players reading this looking for inspiration, here is a quote from Drew Shirley that has always helped me: 'Play and do what makes you more excited about playing [and] making music.' I've found when you stick to that, the rest almost works itself out."
Fuel on Fire is currently working on writing songs and shooting live music videos, ahead of their EP album to be released soon. Listen to their singles here or catch them at a live show this summer.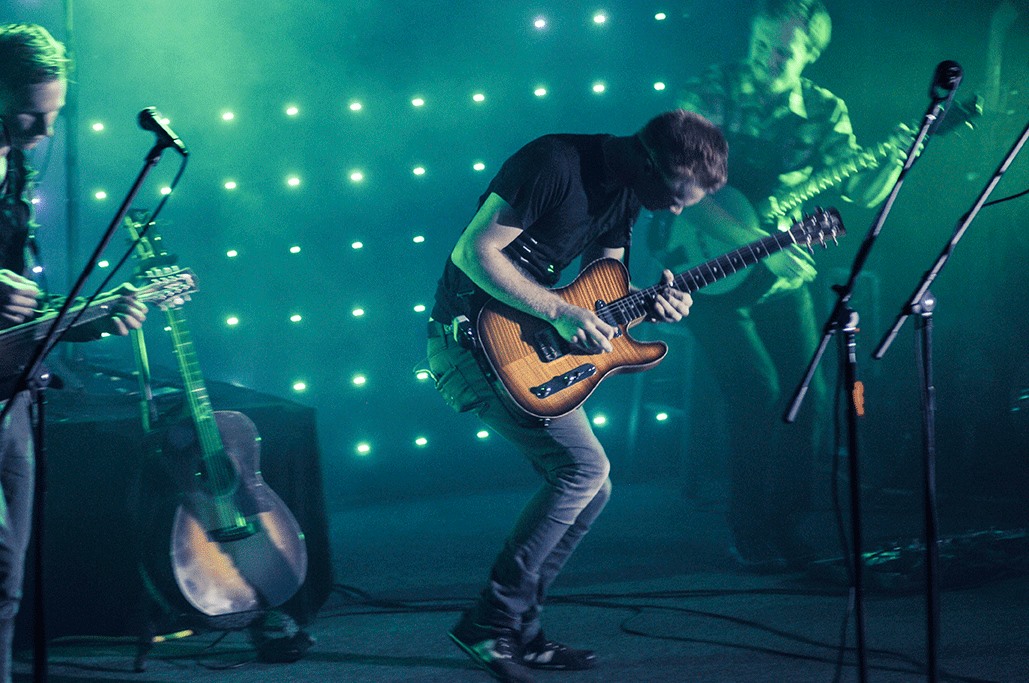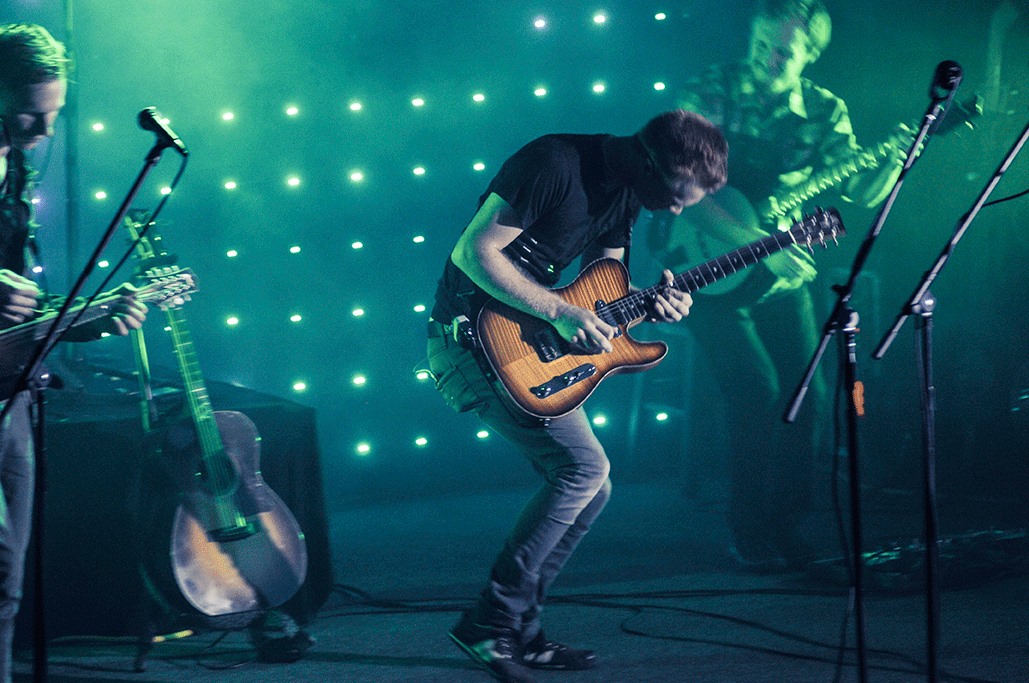 (photo courtesy Ben Doerfel)