Chris Jones
Chris's Gallagher Guitars: G-70 (rosewood/Sitka dreadnought, 1970); GC-70 (rosewood/Sitka 000, 2007)
Chris Jones has been playing a Gallagher guitar for 37 years. In fact, he's been playing the same Gallagher guitar for 37 years.
Now the frontman of the bluegrass band Chris Jones and the Night Drivers, Chris started playing guitar when he was 14, learning from a private teacher and from slowing down Doc Watson and Norman Blake records. Chris played with Special Consensus and the Weary Hearts before forming the Night Drivers in 1995. Chris is also a host of SiriusXM's Bluegrass Junction and columnist for the online bluegrass news source, Bluegrass Today.
Chris's main guitar is a 1970 G-70 model he found in a music store in Burlington, Vermont, in 1980. Already familiar with the playing of Doc Watson, Chris jumped on the opportunity to own a Gallagher. "I was thrilled to find it, and I've been playing it ever since," he says. "I've only once recorded with a different guitar in my entire life."

The G-70 is Gallagher's traditional rosewood-bodied model. It has a Sitka spruce top, voiced bracing, and herringbone trim. Chris also plays a newer GC-70 model, the 12-fret, 000 version of the dreadnought G-70.
Chris Jones and the Night Drivers is a four-piece ensemble featuring Jon Weisberger on bass, with Gina Clowes on banjo and Mark Stoffel on mandolin. Described by Bluegrass Today's John Curtis Goad as "classy-grass", the band released a record earlier this year entitled Made to Move. "I'm a Wanderer", the latest single from that record, has been the #1 spot on Bluegrass Today's airplay chart four separate times.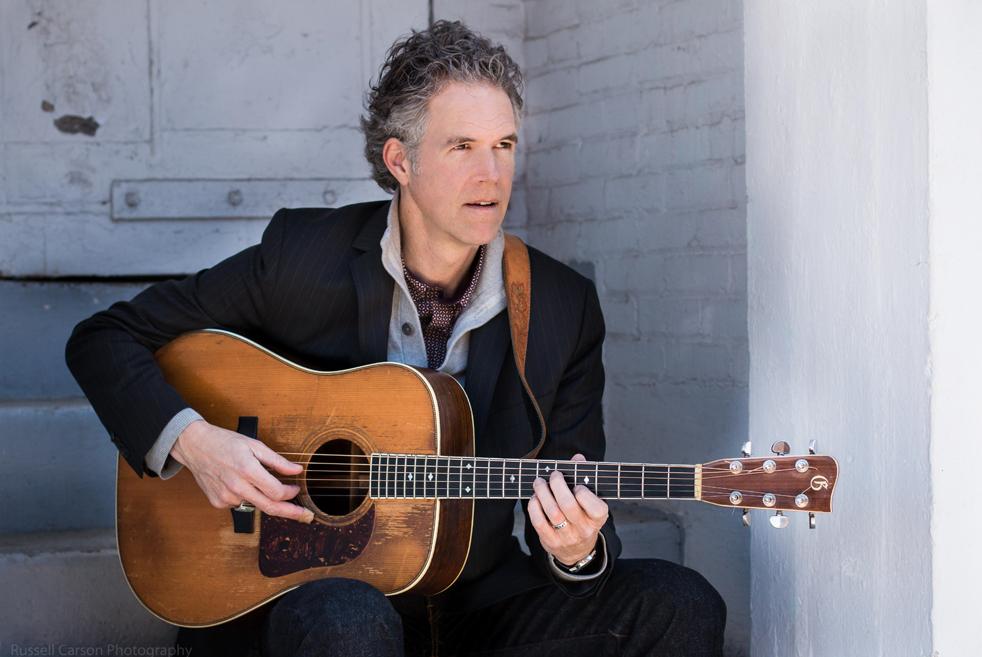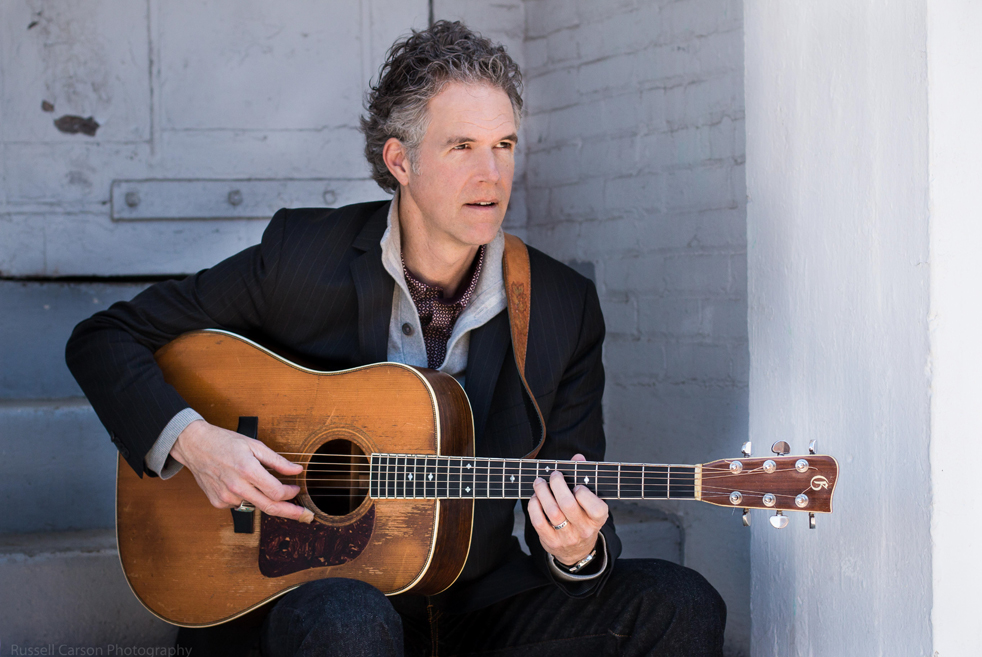 (photo courtesy Chris Jones)