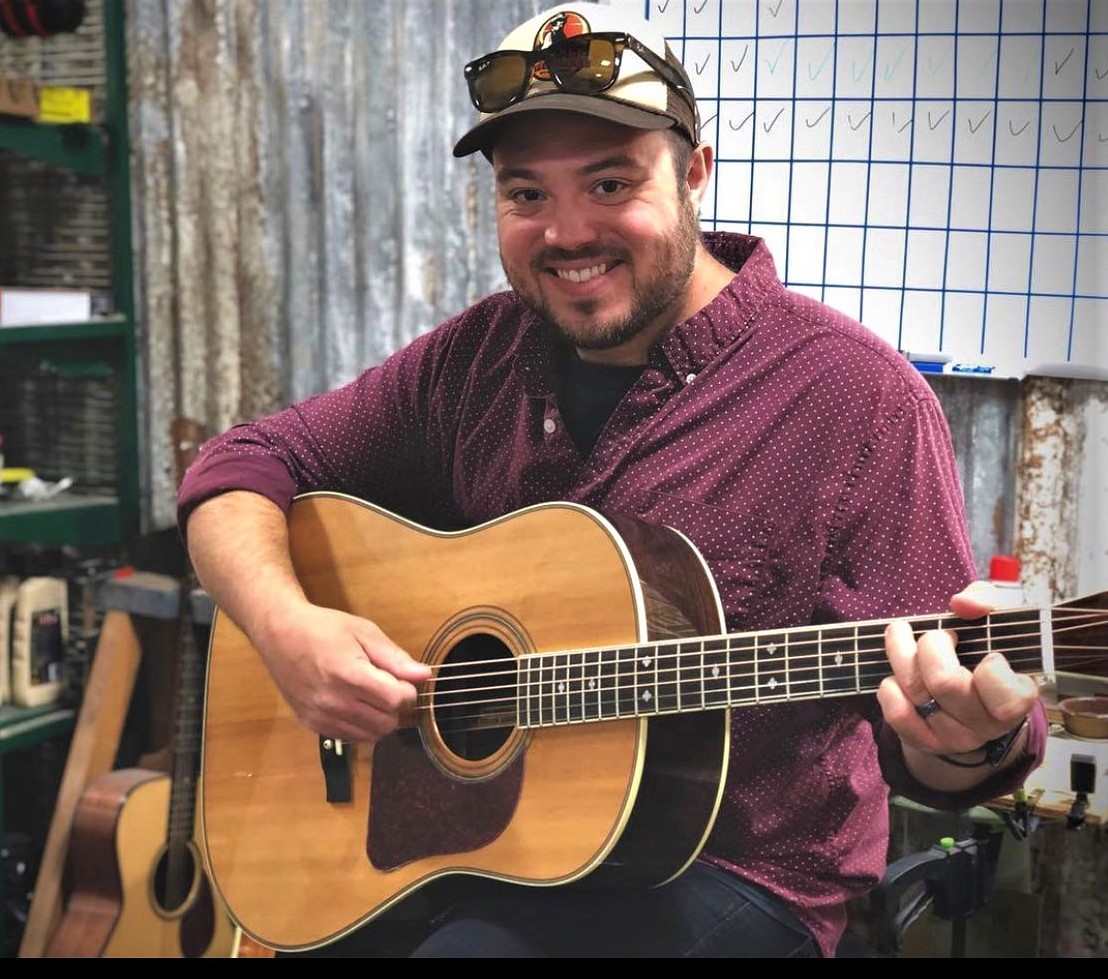 Trey Hensley
We are really happy that Trey Hensley has found a guitar home with Gallagher Guitar Co.  As a native Tennessean with an appreciation of early music roots as well as his own musical journey that is steeped in the legends of music, Trey understands that Gallagher Guitar Co. has a place in that history.  Now, he is writing new chapters for the history books.
Trey was born in Johnson City, Tennessee, and grew up in nearby Telford, Tennessee.  He picked up guitar at age 10 years old and then just a few months later at age 11 years old he was invited to perform "Jimmy Brown the Newsboy" on the Grand Ole Opry with Marty Stuart and Earl Scruggs.  His performance was so endearing and also showed tremendous talent.
Trey moved to Nashville in 2013 and formed a duo with dobro player Rob Ickes. Trey and Ickes released the GRAMMY-nominated album "Before the Sun Goes Down" in 2015 on Compass Records label, followed by "The Country Blues" in 2016 (which was awarded the "Best Bluegrass album") and then in 2019, "World Full of Blues."  Trey is a phenomenal guitar player.  His ability as a guitarist makes his endorsement of Gallagher guitars especially meaningful.
Marty Stuart recently said this about Trey:
"I first met Trey Hensley at a concert in East Tennessee when his guitar was almost bigger than he was. He played me his version of "Jimmy Brown the Newsboy" by the Carter Family that night and I instantly became his fan. As a musician, singer and songwriter, I've watched him evolve since that first meeting, but the one thing that has never changed is Trey's authenticity. It's one of his God-given virtues. In the ever changing world of country music, it's comforting to know that the real deal still exists. I'm counting on Trey to keep the voice of the mountains alive because mountain boys always have something to say that's worthy of a listen."
You can visit his site at TreyHensley.com
You can hear Trey and his new Doc Watson model in the link below: