Which Gallagher guitar is for you? Click a photo for more info, pictures, and purchase options.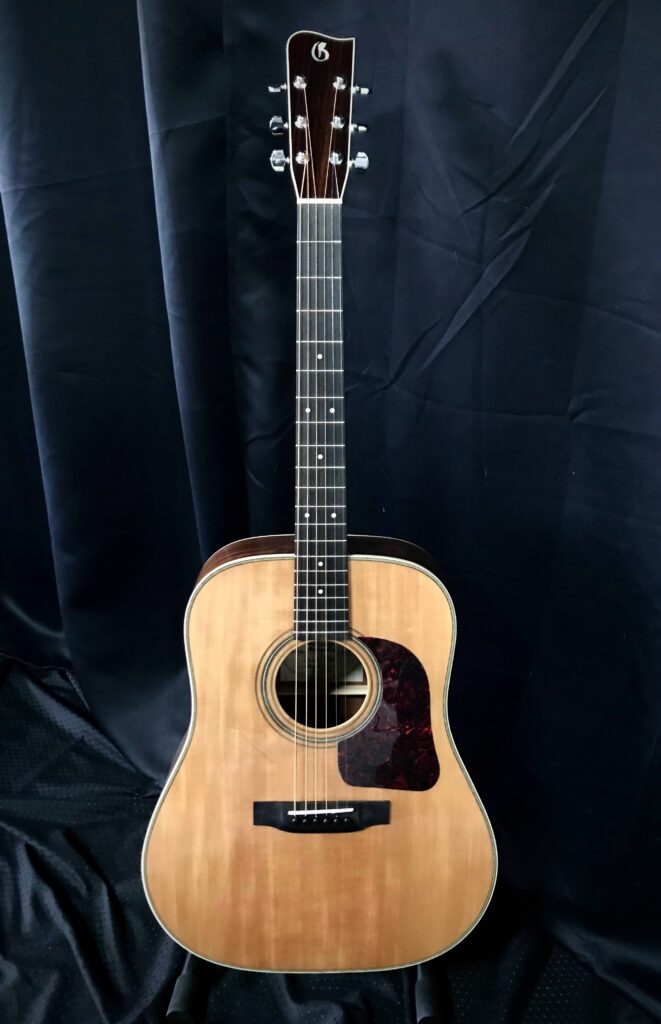 New home in Greenfield, GA: This particular Doc Watson model, #3800, is the first of the serial numbers in Murfreesboro shop. We carefully selected the Sitka Spruce top for its characteristics and it proved to be a good choice. With voiced bracing and African mahogany this guitar is a players dream.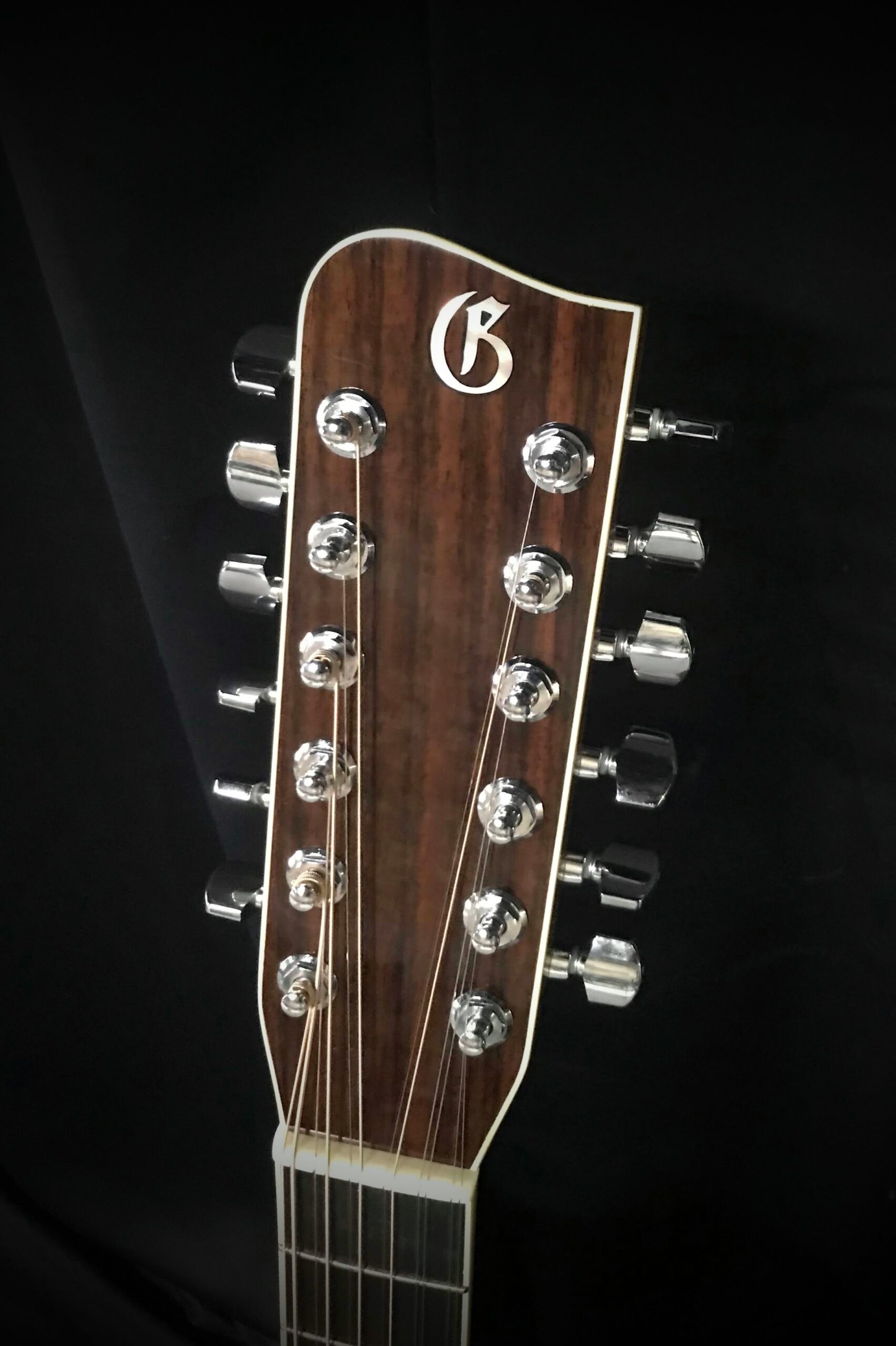 G-70 12 String
No Longer Available:  Found a new home in Harper, TX on 3/20/2020.
This 12 string featured beautiful, rich East Indian Rosewood and Sitka Spruce.  As you might expect, she had great projection with full mids and bright highs with a solid bass to balance her out.  She is joining her older sibling G-70.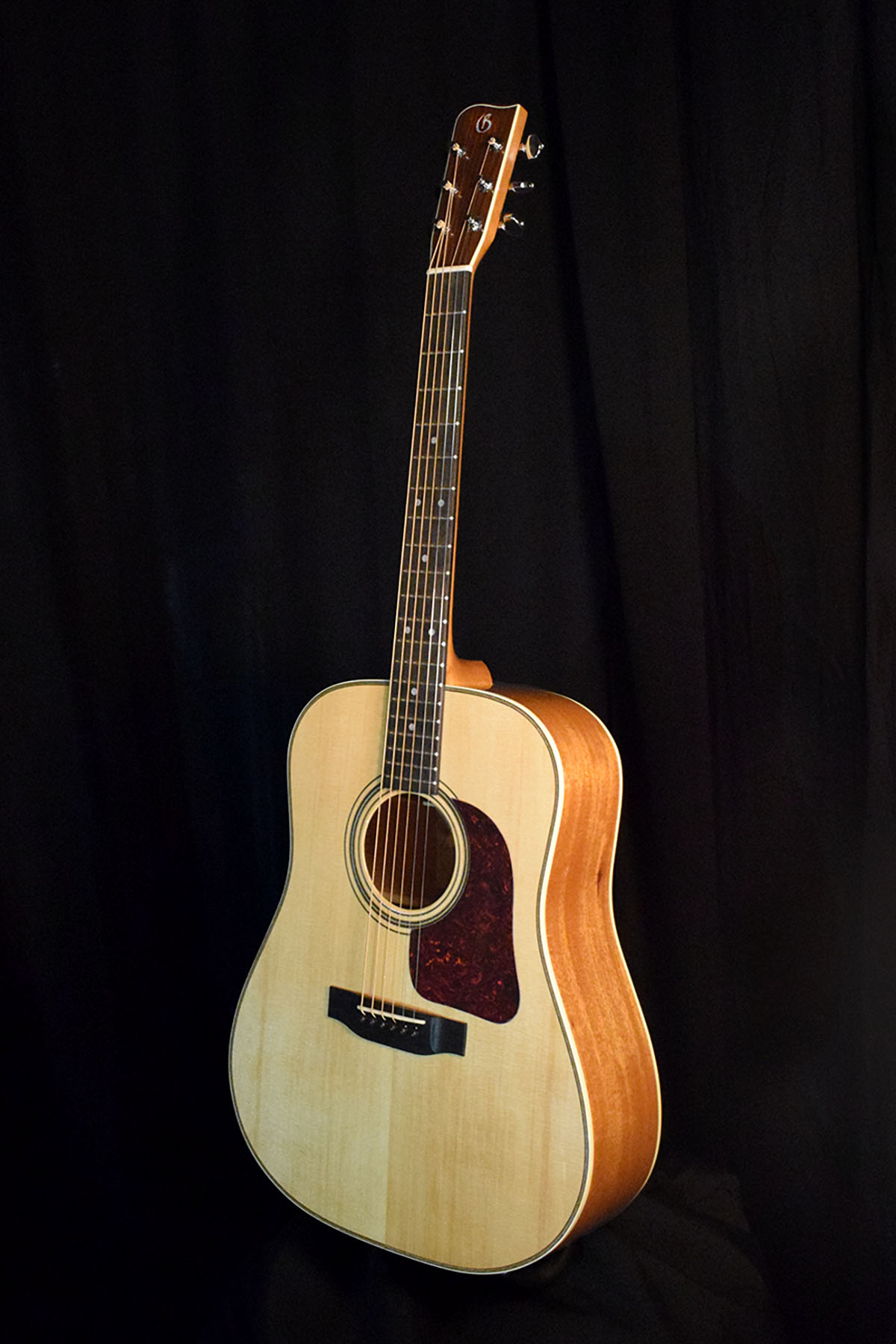 Doc Watson
No Longer Available:  Found a new home in Los Angeles, California 5/8/2020. Doc Watson with Honduran mahogany. Rings like a bell.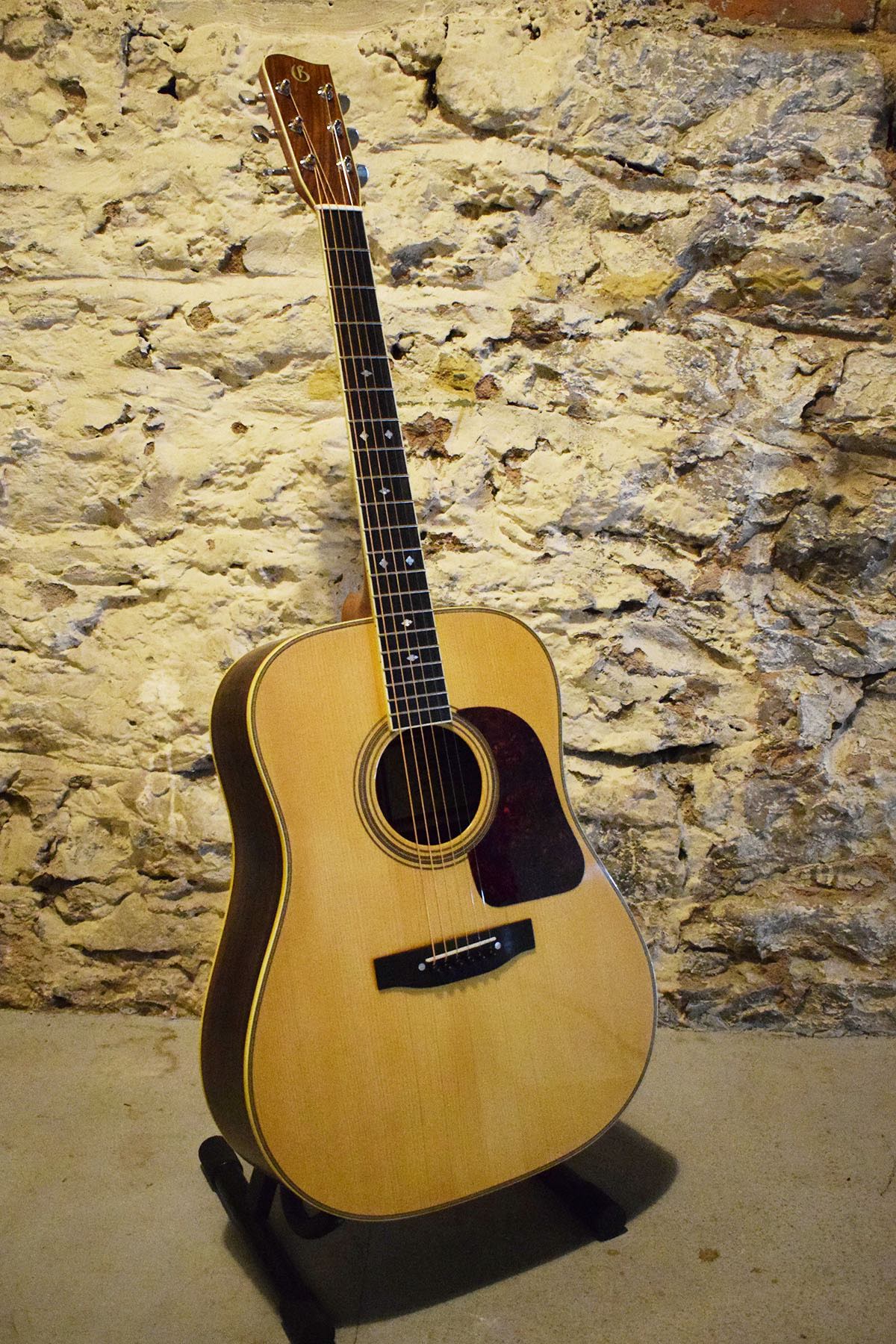 G-70 Satin Finish
No Longer Available:  Found a new home in nearby Bell Buckle, 2/2020.
This G-70 was finished with a satin finish.  Whether it was the our use of water-based, satin finish, the wood choices, the voiced bracing or all of the different elements, this guitar was a favorite of everyone who played it.  So happy that it has a home with Matthew now.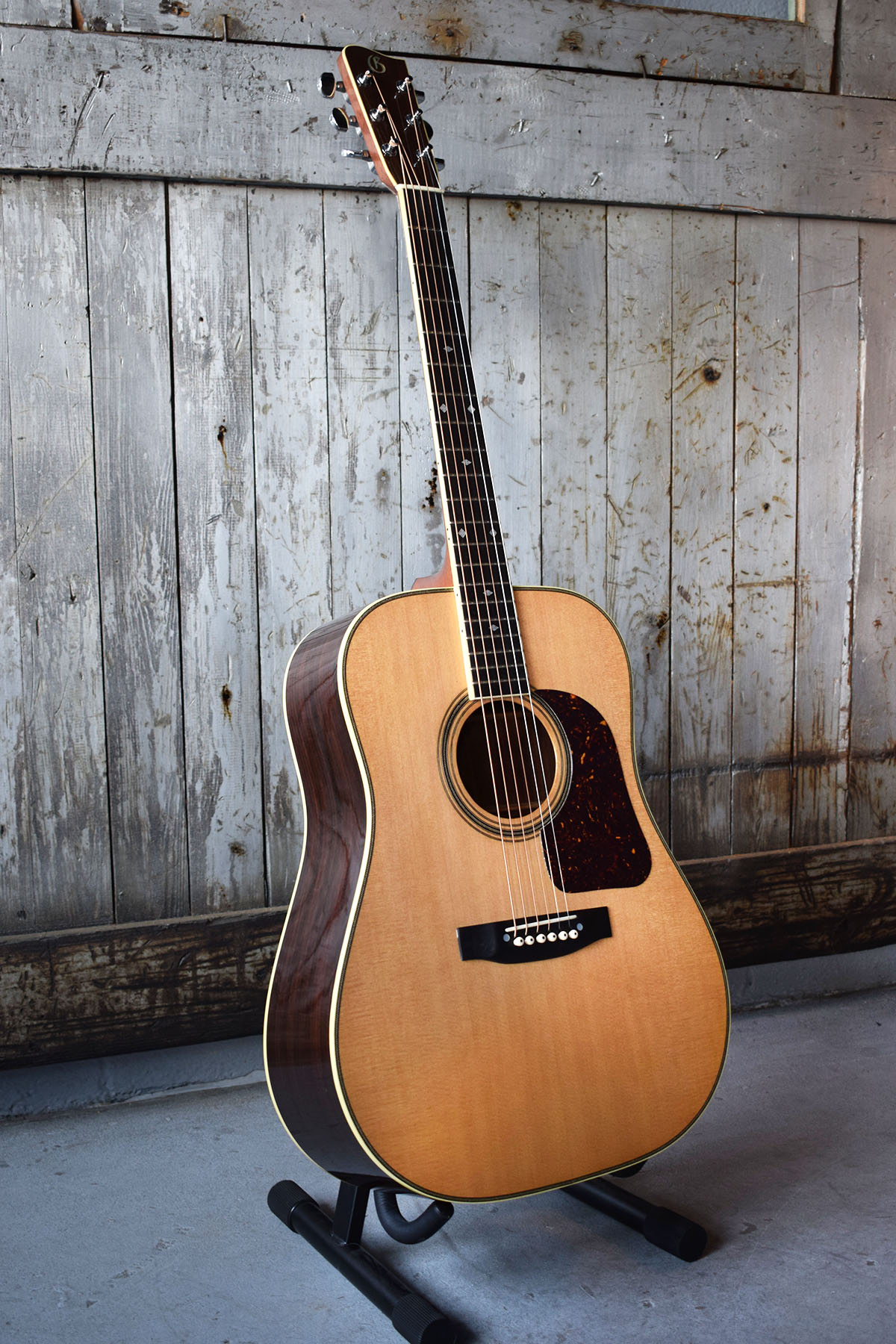 G-70 Used
No Longer Available:  Found a new home in Decatur, GA on 3/11/2020.
This G-70 first sold from the Gallagher shop in 2000. It is in wonderful condition and with a new set up, it is ready to be enjoyed by a new owner. 
Custom G-50
No Longer Available:  Walnut back & sides, tortoise shell binding, simple and clean tortoise rosette, and a clear pick guard. Found a home in Virginia, 6/18/2020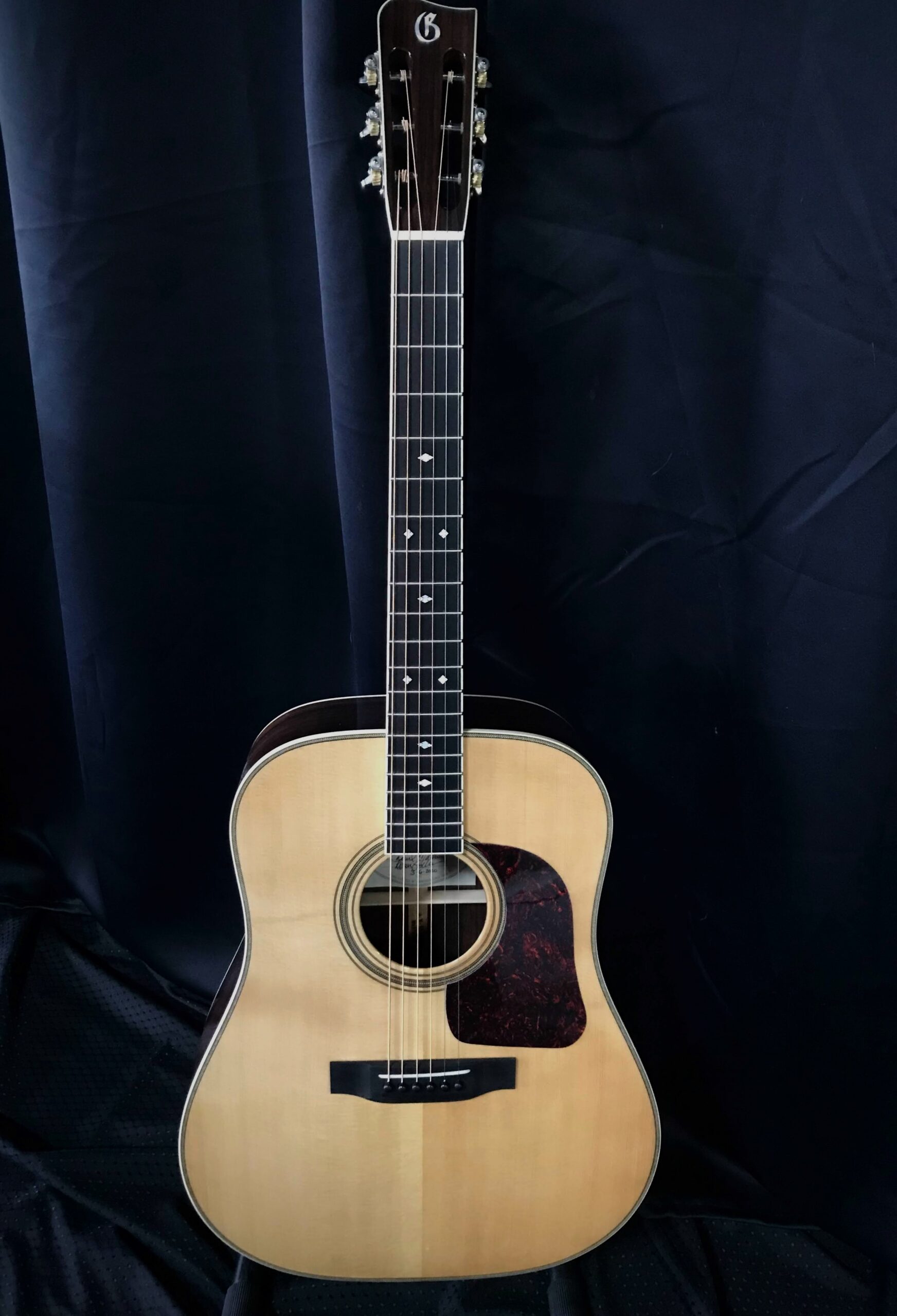 G-70 Slotted Headstock
Found a home in Oley, PA.  "Everything on the guitar is first rate. I heard Doc Watson around 1966 when he, his son Merle, and a neighbor drove thru the snow to play in a small auditorium at the Indiana Univ. Folklore Club. That summer I made my parents drive me to N.Y.C. to hear him at Carnegie Hall. I think this is maybe the model he would have used next. Thank you for sending it."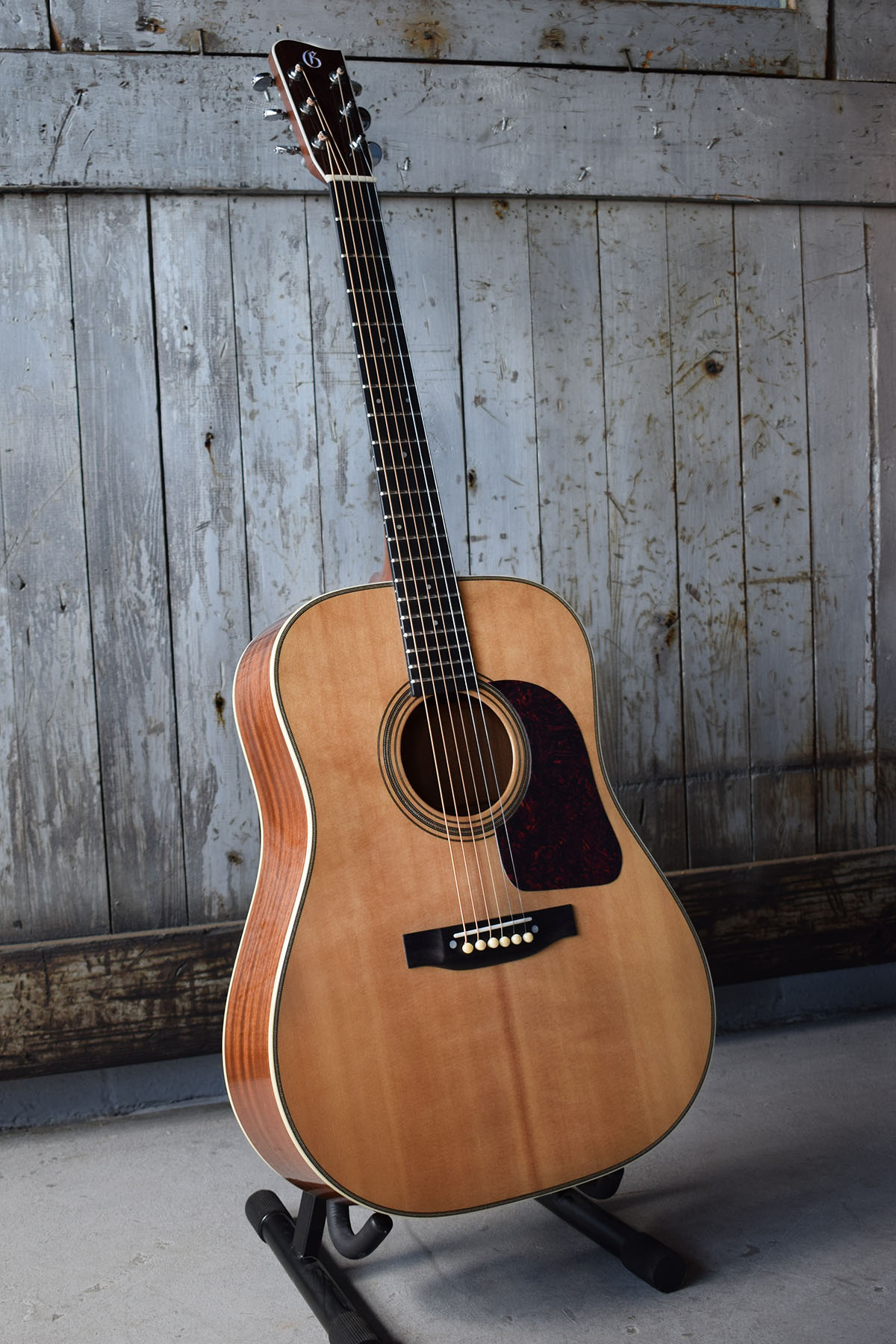 Doc Watson – Used
No Longer Available:  Found a new home in Memphis, TN on 3/8/2020.
This Doc Watson was built in 1976. It has just gone through a complete restoration due to the top needing to be replaced. We found a Sitka Spruce top which already had some age on it and with the mahogany it creates a wonderfully bright, full sound.