In 1965 J.W. Gallagher began building guitars with the skills and aptitude of a master furniture maker and machinist.  There are remaining pieces of furniture that speak to his emphasis on line, form and function rather than ornament.  During a time when retail guitars were being massed produced to meet the demand, J.W. wanted to build a guitar with his same attention to quality.  This is reflected by his motto on his first guitar label: "Guaranteed perfect."
Our Models look back to our heritage while also looking to the current needs of guitar players and artists.  We are honored to carry on the legacy of American craftsmanship begun by J.W. and Don Gallagher.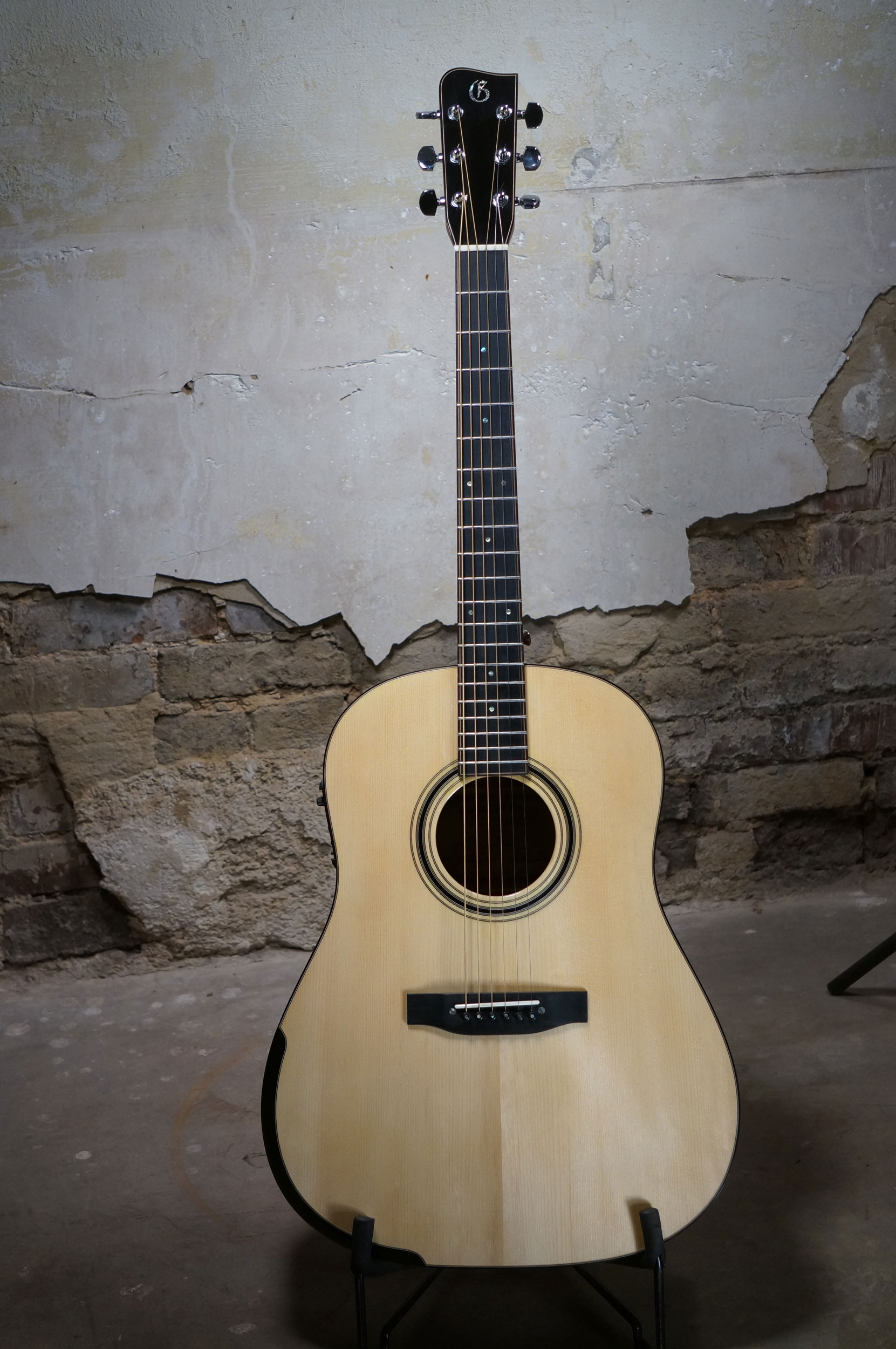 Mahogany back and sides
Adirondack spruce top
Slope shoulder body with built-in armrest
1 3/4″ neck 
Fishman pickup & preamp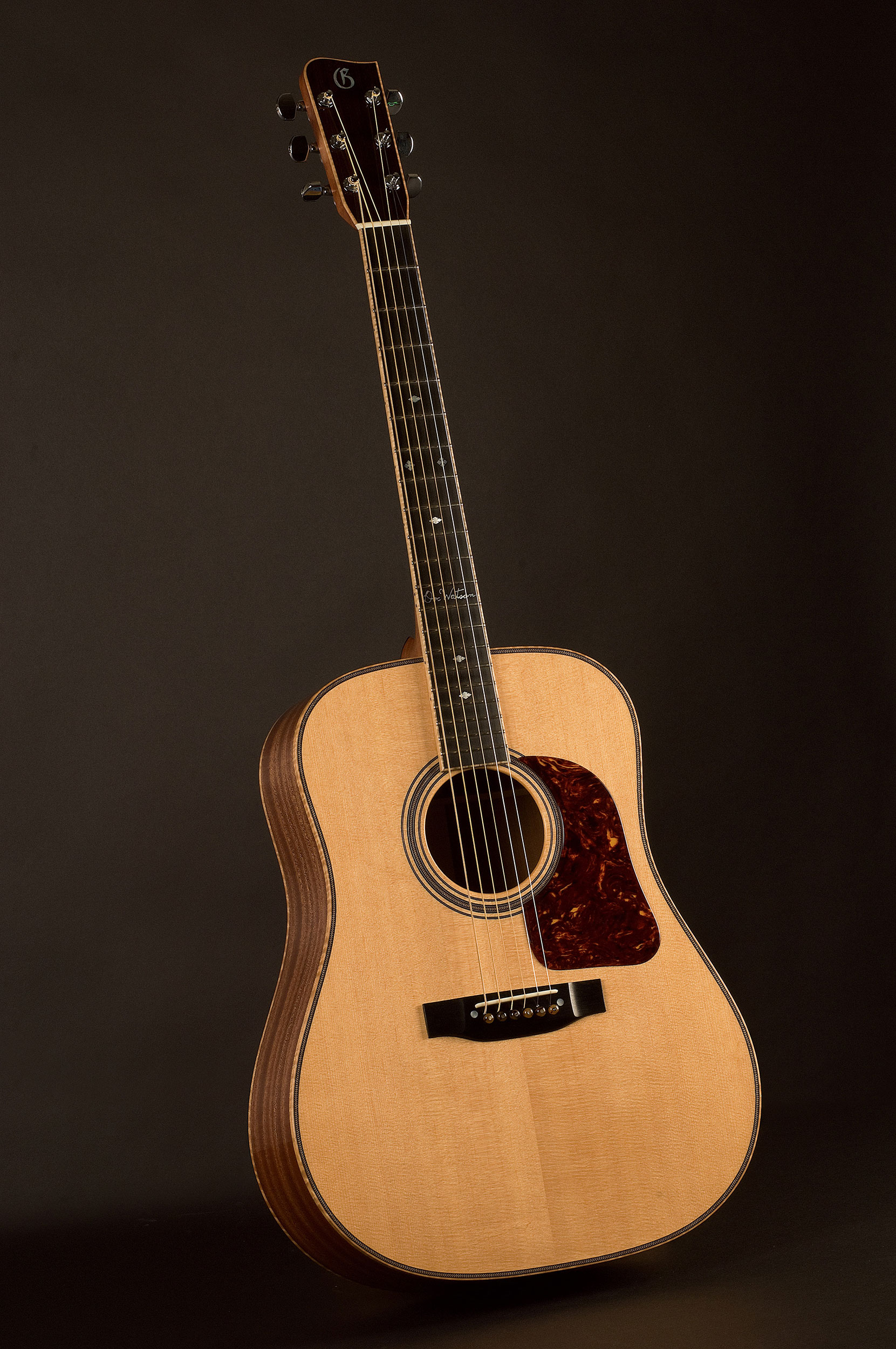 Mahogany back and sides
Sitka spruce top
Flamed maple binding
1 3/4″ neck with jumbo frets
Doc's signature on the 12th fret
Upgrade Options
Available for all standard models. Prices listed are retail.
body size (400)     maple or rosewood binding (400)    cutaway (550)    abalone snowflake inlay (500)    bellflower inlay (300)