TOUR SCHEDULE:
Fridays 4 pm – 6 pm, starting on the half hour
Saturdays 10 am – 12 pm, 2 pm – 4 pm, starting on the half hour
Cost: $7 for adult, children 12 years and younger are free
We want to share the experience of a custom guitar building shop.  Want to learn more about selection of wood for a guitar?  Ever wonder how the sides are bent to keep their shape?  Do you know how many pounds of pressure is placed upon a guitar by the pull of the strings? Want to see machinery built by the original owner, J.W. Gallagher?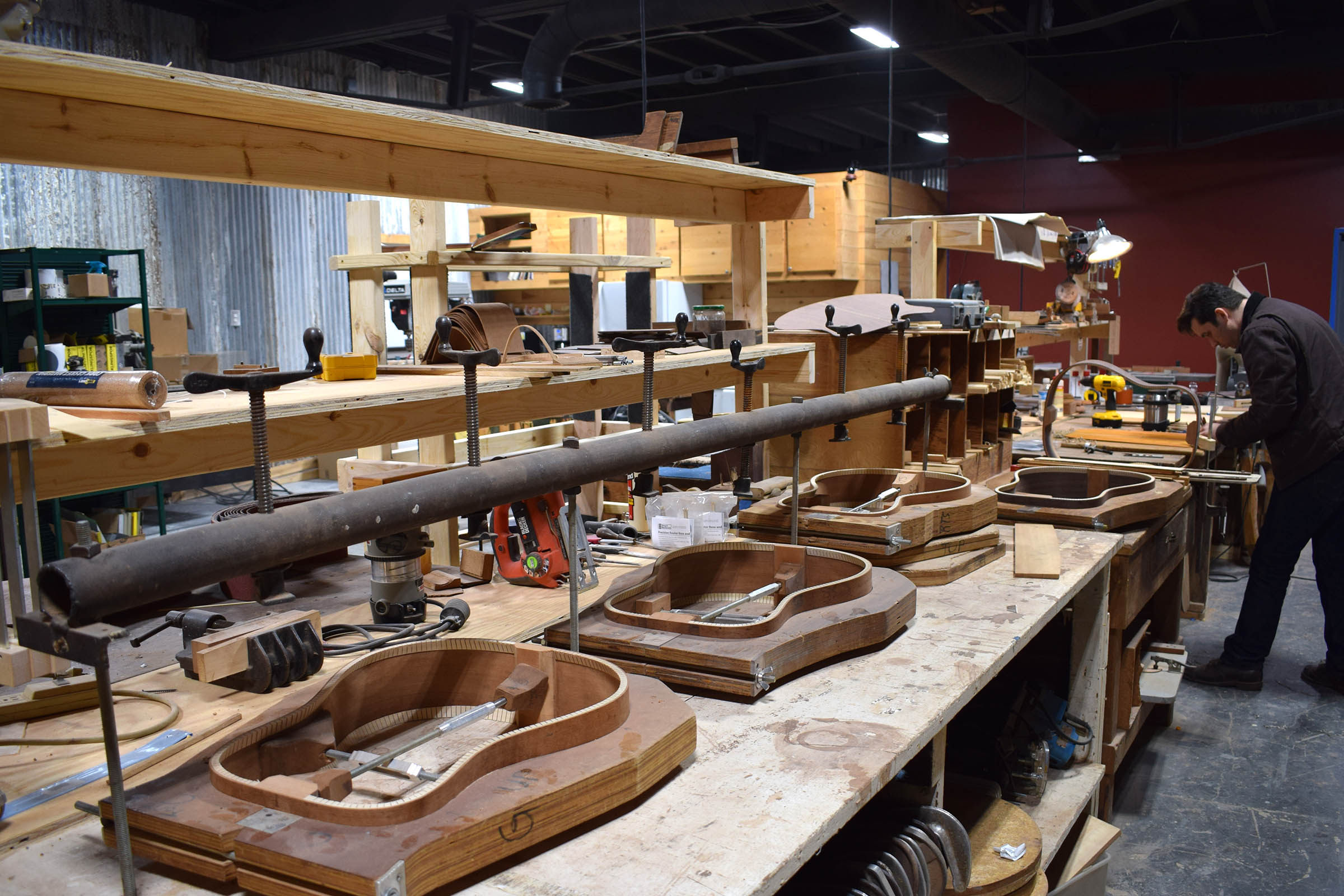 We limit the disruption to the work in the shop (they do have guitars to build) by hosting tours every Friday afternoon and during the day on Saturday.
Let us know of your interest by emailing GallagherUnplugged@gmail.com or calling 615-801-8043‬.